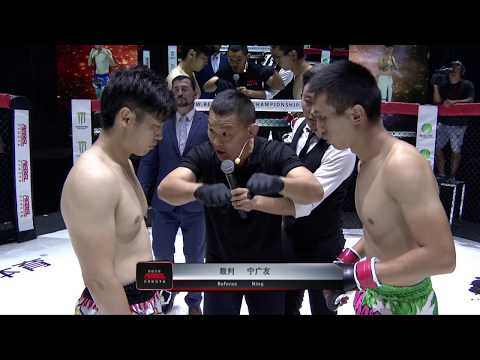 Wing Chun vs Muay Thai
In This MMA match we present you a wonderful Wing Chun vs Muay Thai match.
First of all, on the left we have Li Zihao who fights with his Wing Chun. Secondly, in the right corner there is Liu Way who fights his way with some incredible Muay Thai.
The two contestants are both very skilled and manage to entertain us with a quite long match.
The match took place thanks to a dynamic MMA association called REBEL Fighting Championship, located in Singapore. Make sure to check out their events, they organize some pretty sick tournaments and interesting fights..
Where to start
Indeed it is impressive to see matches like this one. Wing Chun vs Muay Thai was a nice match.
Have you ever wondered how to get to that level?
Well, if you're already training... there's little to be sad. Keep training, the hard work always pays off.
There are many people however who would dream about having that lifestyle but don't know where to start.
Well, let me tell you, the only way is to start by training.
If you're looking for a place near your area where you could start training any martial art you would like to, try out our School Finder.
Stay Updated
As always, if you enjoy our articles from around the World, make sure to subscribe to our daily newsletter. You'll receive a short mailwhen fresh new stuff from the Wing Chun Universe comes out.
So, why not? It's an easy and comfortbale way to stay in touch with some news about your favorite martial art!
Thank you for reading and stay awesome
Have a nice WIng Chun