Donnie Yen leaves the set of the upcoming movie John Wick 4 and turns to social media leaving the following message:
"After four months away from my family, I'm finally going home. It has been super fun and creative working with both Keanu and Chad. I think you guys are gonna really love this one. See you on the big screen"
The video shows some highlights from the backstage during the making of the film, as long as Keanu's "breathtaking" personality together with Donnie.
Included, Donnie Yen also shows the gifts that Chad Stahelski and Keanu Reeves gave him.
Beyond the making of the film, Donnie reveals that the most precious thing about this experience is the new pure friendships that were born, referring to Keanu and Chad.
Donnie also mentioned that working on John Wick 4 was the most amusing Hollywood experience so far for him.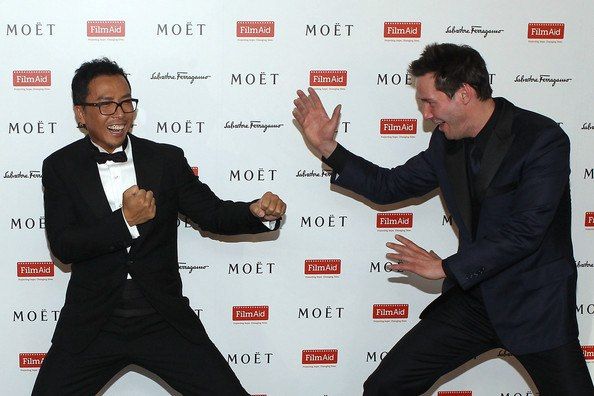 We also know that Donnie Yen's character is called Caine, an old friend of John Wick's with whom he shares an alike story and the same enemies.
We still don't know much about the plot, since official details haven't been released yet. However, it seems that this fourth chapter will resume from the third one - Parabellum. The third chapter made John Wick's death pretty clear since he decided to leave the assassin organization called The High Table.
Even though there are still not enough details, a big part of the movie will have a place in European cities like Berlin and Paris.