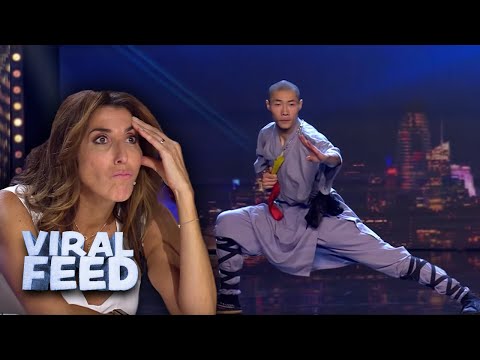 The Youtube channel Viral feed describes this video as: "KungFu Warrior Duo perform incredible skills and stunts for the judges on Spains Got Talent! Something we have NEVER SEEN BEFORE!"
Actually, they have some very interesting skills. We don't know how much those skills could be useful in a street fight but for sure they are well trained in very good shape. Such as in many oriental martial arts, these practitioners dedicate a lot of time to training and the demonstrations usually could be a little be weird like crashing a balloon with a needle.
What do you think about these kinds of martial arts? Do you think are useful also in modern times or, as someone said, they are just a tradition and a complete waste of time in our current time?