Grandmaster Ip Man is a Wing Chun legend that all of us know. Unfortunately there are not so many pictures left, which is also due to the fact that photography was still evolving. The lack of digital evidence has consequences also on Wing Chun itself. In fact, since the Grandmaster's death in 1972, the Wing Chun world has seen a great rupture between many styles. Maybe with more Ip Man's video documentation, things would be different today.
Anyways, let's give a look at these photos, shall we?
A public demonstration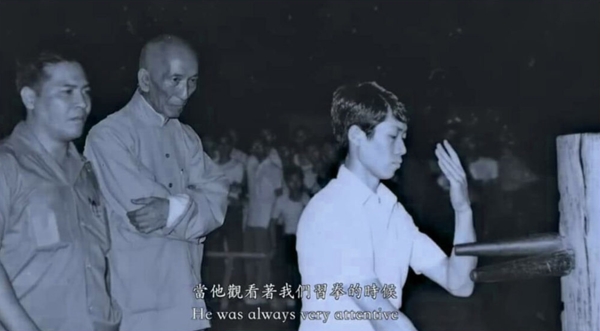 In this picture Ip man is observing a student performing the forms at the Wooden Dummy. By Grandmasterŝ side there's Ho Kam Ming, one of Ip man's most loyal students who dedicated his life to Wing Chun. The picture was taken during a public demonstration that took place in Macau.
Ip Man with his students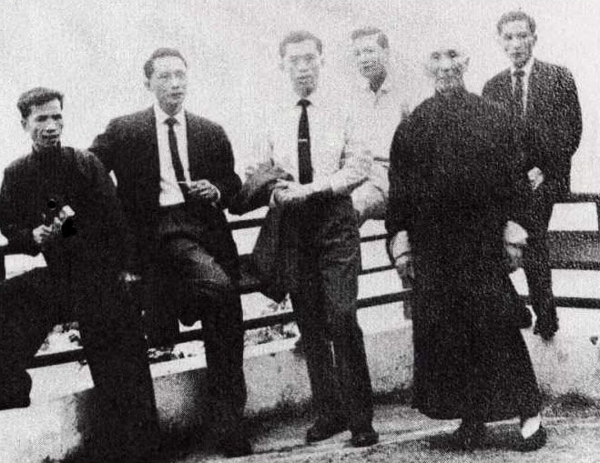 Ip Man had many students, but there aren't many photographs left that depict him with his students. In this particular picture, from right to left, Ip is in presence of:
Ip Chun (his oldest son)
Ho Luen, one of his earliest disciples
Ip Ching, his youngest son
Yip Bo Ching, a student of his (see the following picture)
Jiu Wan, a Wing Chun master from another lineage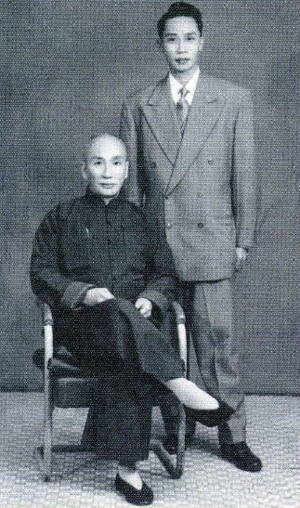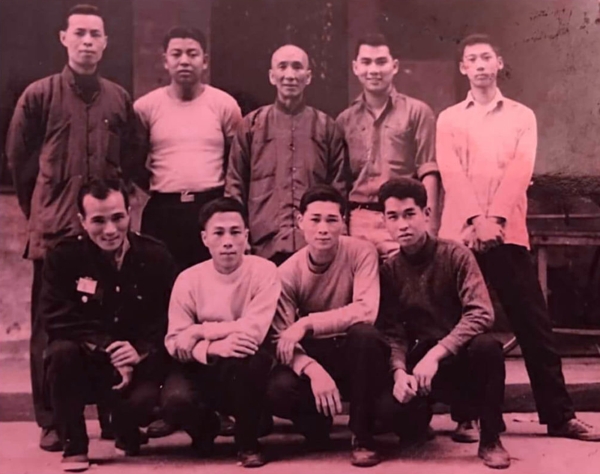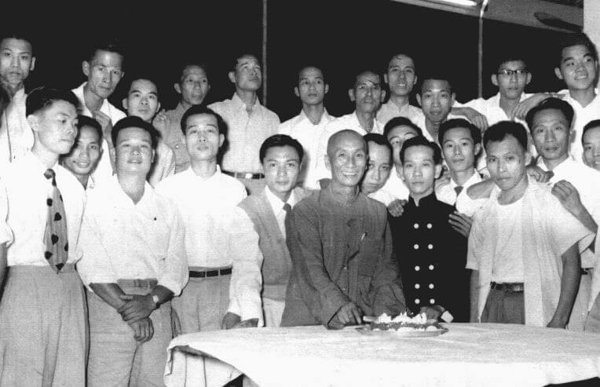 In the picture above, Ip is surrounded by many students. Above his right shoulder however is on if Ip's best students - Wong Shun Leung - the one who actually teached Wing Chun to Bruce Lee during the classes.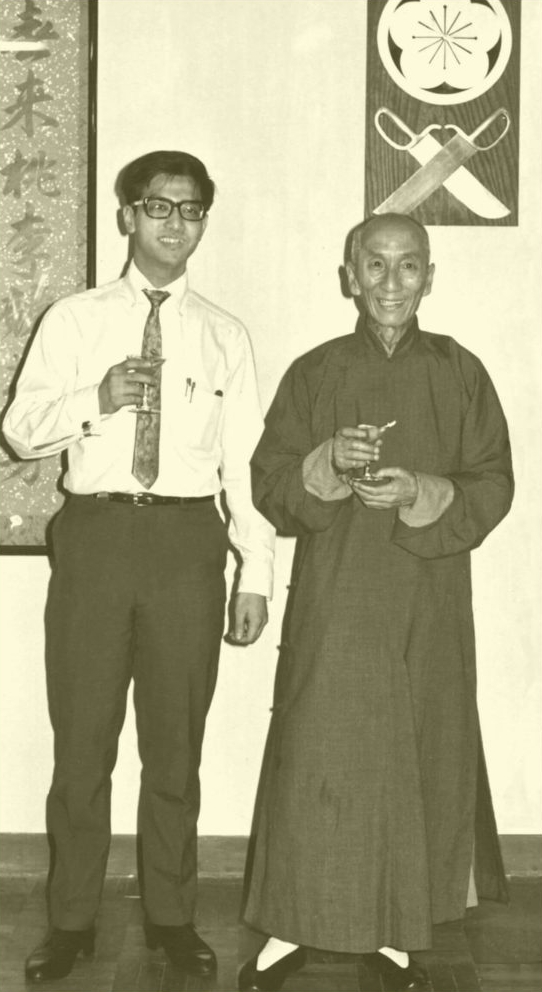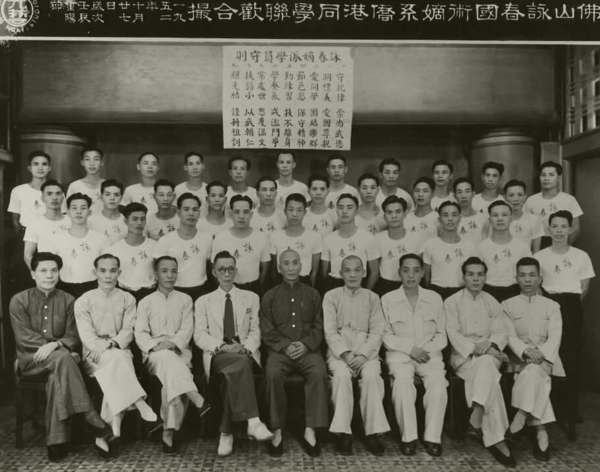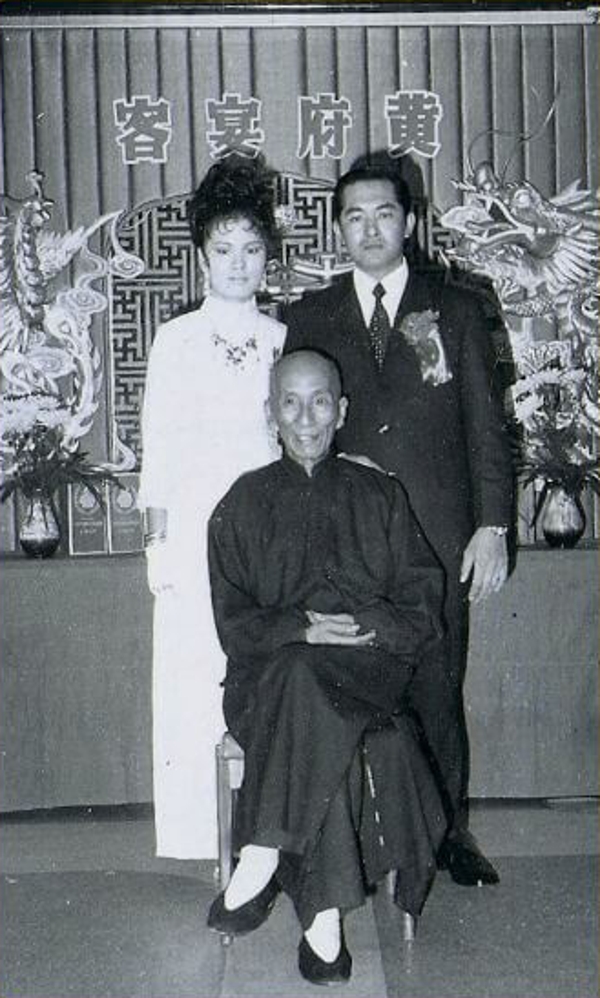 In this one above, Ip Man is posing with at his student's wedding. The student that is celebrating is Wong Long Ching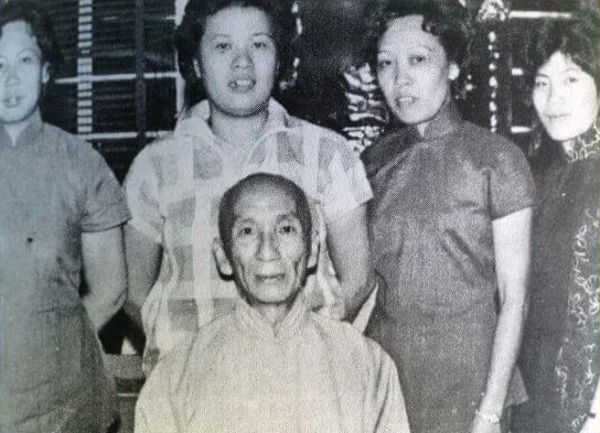 Ip is remembered as a very avanguarde man for his time, and by this standing it is said that he trained also trained women for their self defence. In this pic, from left to right, Ip is surrounded by:
Lee Ngan Foon
Shei Mei King
Lo Tei
Ah Tim
Ip with Wong Shun Leung
Wong Shun Leung was one of Ip Man's most loyal and oldest students who stood by his side for a long time. Wong came to Ip Man after already achieving success in boxing. Wong declared that he turned to Wing Chun since the Wing Chun system appeared to be simplier and very effective.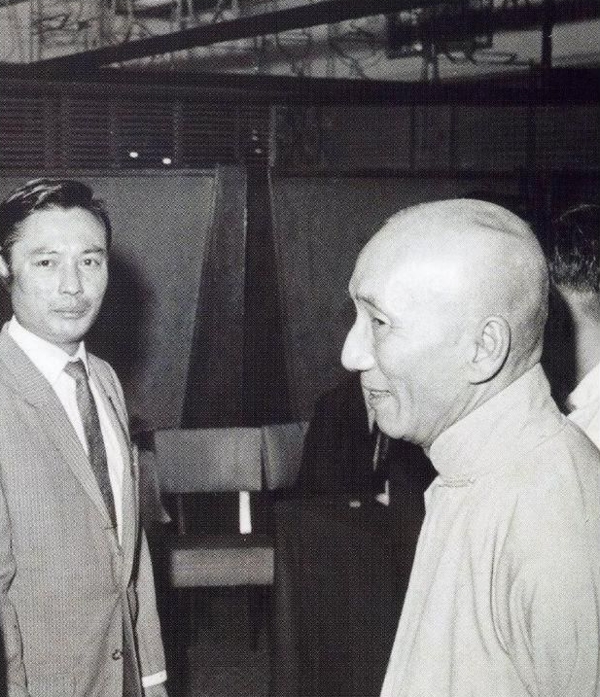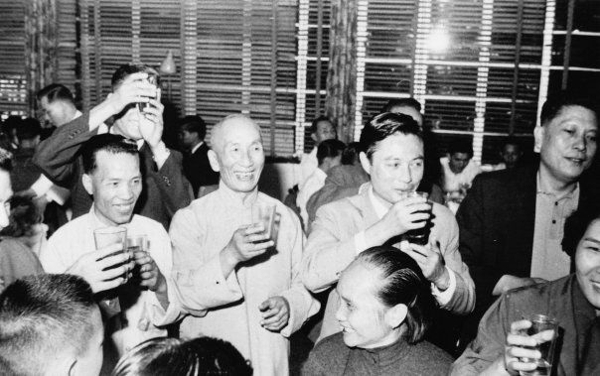 In this picture Ip seems to have some great time with Jiu Wan on the left (Ip's right) and Wong Shun Leung on the right (Ip's left side).
Bruce Lee's teacher
Of course we could not forget to mention on of Ip Man's most memorable students - we are obviously talking about Bruce Lee.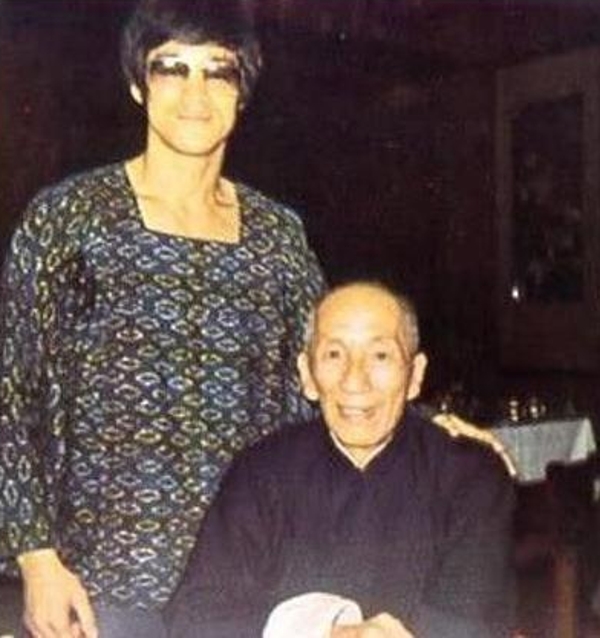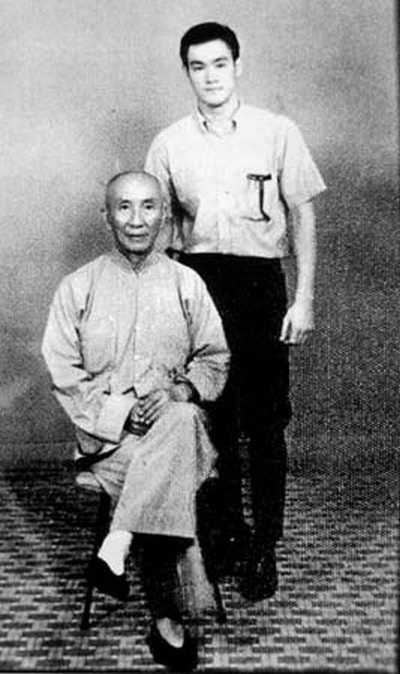 A Family Man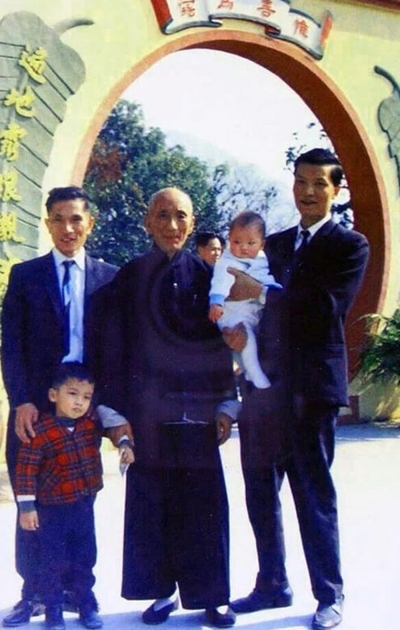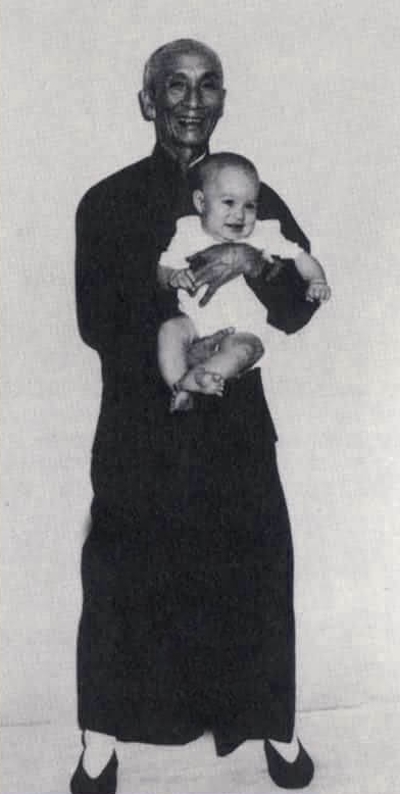 Other Ip Man Pictures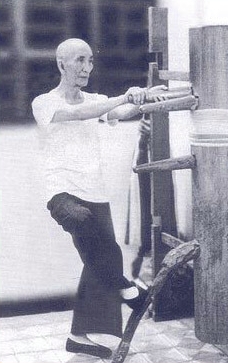 In these pictures Ip Man is in the middle of his training session on the wooden dummy.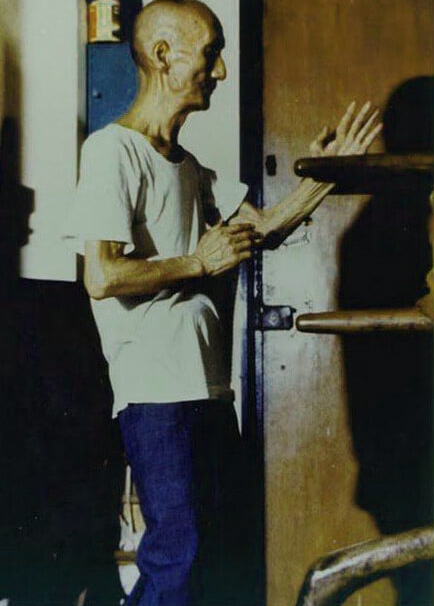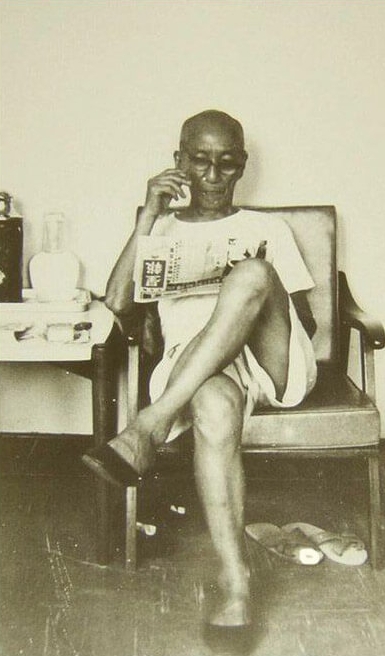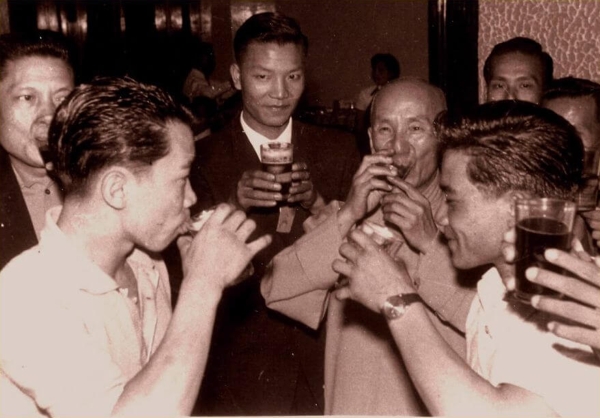 In order to finish this wonderful collection of Ip Man's pictures beautifully, maybe the greatest picture of them all is this particular one where our Grandmaster is captured while enjoying a drink with his fellas.

Thank you for following us
Have a great Wing Chun!