Kung Fu Vs Karate fights compilation with different styles and situations. The original video is published by Brutal TV.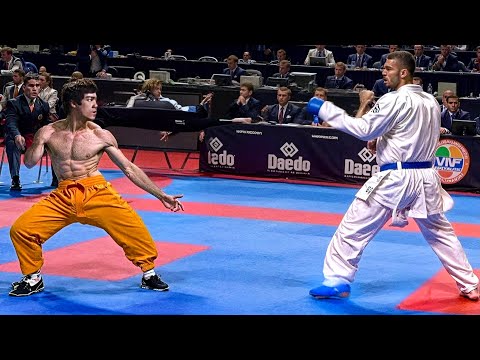 Kung Fu and Karate are probably the most popular martial arts on the scene and they represent traditional way to learn and master how to fight topics, using different styles and approaches. Many people criticize these Martial Arts accused to be too much "traditional" and not too much effective, especially if compared with modern fighting sport like Kickboxing, Thai Boxe and MMA. On the other hands Karate and Kung Fu practitioners tend to defend what they define as the "right way" to learn Martial Arts and learn not only how to handle a fight but also a lifestyle and a way to live and to be a real master.


Many people like to challenge other Martial Arts practitioners and masters especially when they like to test them in a real situation, or the closest alternative. This kind of behavior it's particularly effective if the challengers are moved by a real intention to improve themselves with humility rather than reasons dictated by their ego.
Do you like Versus videos?
Take a look to our special category Versus and watch now challenges like the following: