Let's face it: if you ended up in this article, the chances of you having seen at least one Ip Man film are very high, even though it's even more probable that you've seen all 4 of them.
Ip Man films are made with a big effort to maintain the details of the historical period and ultimately launch us in the old streets of 1950's China and Hong Kong.
With such a high-quality film and an even more incredible story about this character that these films portray, it's pretty much easy to understand why we might end up believing that it is in fact Ip Man's biography.
In this article, we would like to distinguish the true from the false and ultimately ask the big question: Is the Ip Man story real?
Ip Man movies are Hong Kong biographical martial arts films that are successful all over the world. The movies, 4 in total counting only those interpreted by Donnie Yen, follow the story of Wing Chun grandmaster Ip Man (also known as Yip Man). The series is directed by Wilson Yip and stars Donnie Yen as the martial arts grandmaster. All of the movies are critically acclaimed worldwide and generally well-received by the audiences as well.
The first movie Ip Man, released in 2008, starts with the Japanese China invasion in 1938, and a martial artist - Ip Man - is forced to leave his home and struggles to provide for his family when the city of Foshan is occupied by the Imperial Japanese troops. The second movie in the series, Ip Man 2 (2010), focuses on Ip Man's migration to Hong Kong in 1949 and the hurdles he has to face while trying to spread the skills and knowledge of the Chinese martial art of Wing Chun.
Ip Man 3, released in 2015, centers around his tussle with a corrupt property dealer who is trying to forcefully (and illegally) acquire his son's school. The movie also shows master Ip Man looking after his terminally ill wife while also trying to defend his title of Grandmaster of Wing Chun. The final part – Ip Man 4 – was released in 2019 to global acclaim. It follows Ip Man and his son to the United States as they face racial discrimination while trying to search for a better life for one of his sons.
Is Ip Man Based on a True Story?
What was true in the first episode of Ip Man movies?
Ip Man was a real person
Ip Man is credited with being the first person to publicly teach Wing Chun
Ip Man was Bruce Lee's only formal teacher
What is false about the first episode of Ip Man movies?
Ip Man never fought 10 Japanese Karate black belts
Ip Man never fought a Japanese general
The REAL Ip Man Story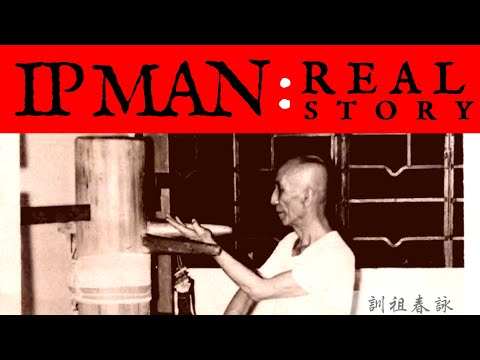 The Real Ip Man, also known as Yip Man, was born the third of four children to Yip Oi-dor and Wu Shui on 1st October, 1893. He grew up in a rich family in Foshan, Guangdong in his early life. Ip Man began his training in Wing Chun at the age of 12, under Chan Wah-shun. Chan was a 57-year-old man at that point, and Ip Man would be his 16th and last student. Ip Man only received three years of training from Chan before he suffered a mild stroke in 1909 and wound up retiring to his village. Chan's second eldest student, Ng Chung-sok, was tasked with continuing Ip Man's training, and it was Ng Chung-sok who taught most of the skills and techniques that Ip Man would go on to use. At age of 16, Ip Man moved to Hong Kong, where one could say a little twist of fate occurred. Ip Man is said to have met a man named Leung Bik, who requested a friendly sparring match with Ip Man. Leung Bik soundly defeated Ip Man, but he highly praised Ip Man's Kung Fu abilities. The twist, however, comes from the fact that Leung Bik was the son of Leung Jan, the man who trained Chan Wah-shun.
In 1917, at age 24, Ip Man returned to Foshan, where he became a police officer. He taught some of his subordinates, friends, and relatives, but a school was not officially formed. The Second Sino-Japanese War caused Ip Man to move to Kwok Fu until the war ended, but he would return to Hong Kong after the Chinese Communist Party won the Chinese Civil War, since Ip Man was an officer of the Kuomintang.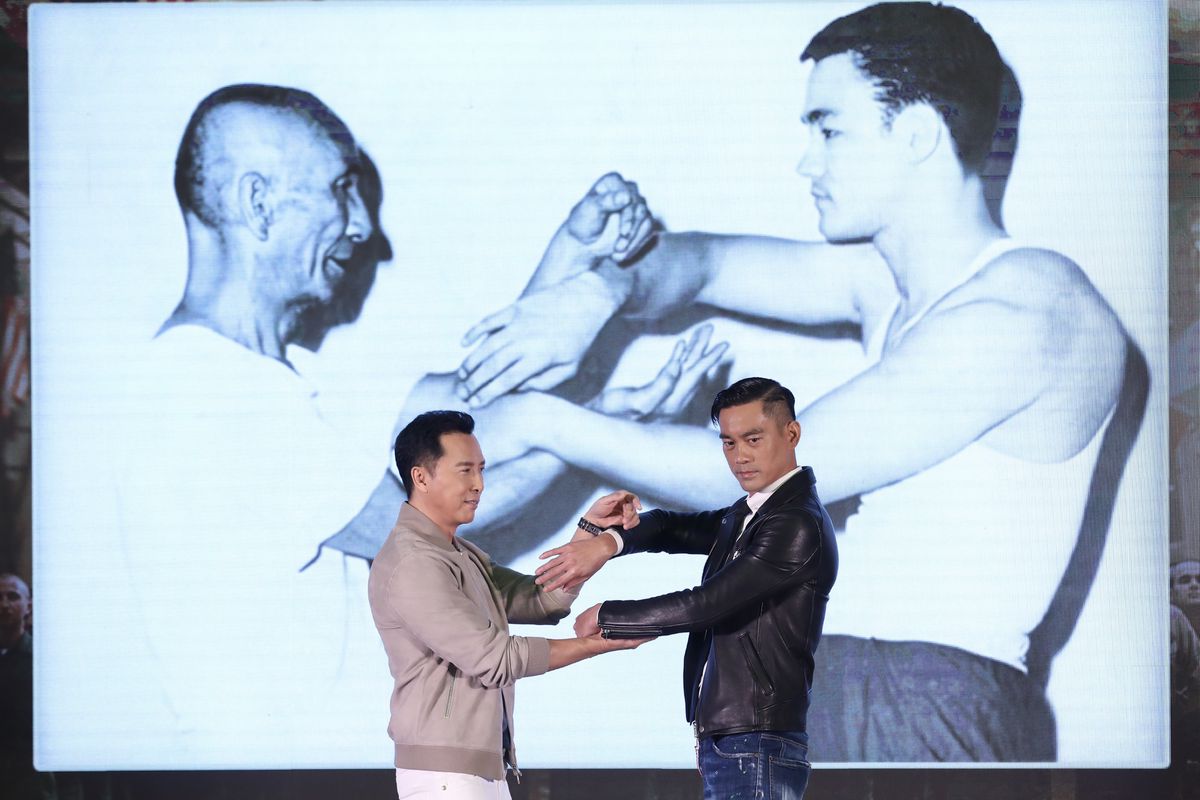 During the 1950s, Ip Man started formally his Wing Chun school. His business was poor at the beginning, due to Ip's students only staying a couple months. He had to move his school twice but then some of his students were proficient enough in Wing Chun to open their own schools, which increased the popularity of master Ip Man. In 1967, Ip Man and some of his students established the Ving Tsun Athletic Association. The main purpose of this association was to help Ip Man with the financial burdens, however, the association still exists and is serving a much larger purpose.
Who trained Ip Man?
Ip Man had few different instructors in Wing Chun but Chan Wah-shun is the official recognized teacher of Ip Man. Chan Wah-shun was also known as "Moneychanger Wah" due to the fact that he's the owner of a coin changing stall. Chan Wah-shun was also known as "Moneychanger Wah" due to his job as owner of a coin changing stall. He was known for his exceptionally strong grip, probably due to the fact that he's used to carrying heavy loads of coins around town, every day. His master, Leung Jan, was a medical clinic owner, next to his coin-changing business. At age of 25, Chan Wah-shun began his training in Wing Chun, until he become one of Leung Jan's best students. Chan Wah-shun would be given the nickname "Bull" for winning many challenge fights.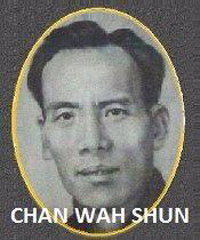 References