Wing Chun vs Pencak Silat MMA fight
Wing Chun vs Pencak Silat
Hello everybody. This time we're back with another video from the versus series, your favorite! Another great MMA match starring Wing Chun vs Pencak Silat. NAKSU is the organizer of many amateur MMA fights, along with this one.
But let's slowly analyze what happened in this video.
Two very different styles
WIng Chun and Pancak Silat seem to have the same main purpose, which is a quick striking and disabling of the opponent. However, their method of execution is fairly different.
In fact, Wing Chun is more focused on the short distance fight with complete punch techniques and simple kicks. It has no grappling techniques whatsoever, because of the way the style is structured, the encounter should by finished by the time the fight goes down to the ground.
This is probably because Wing chun was born as a practical striking method, not as a competition sport.
Pencak Silat on the other hand, from a sports perspective, seems a little bit more complete. Along with many stunts also the fight on the ground is covered.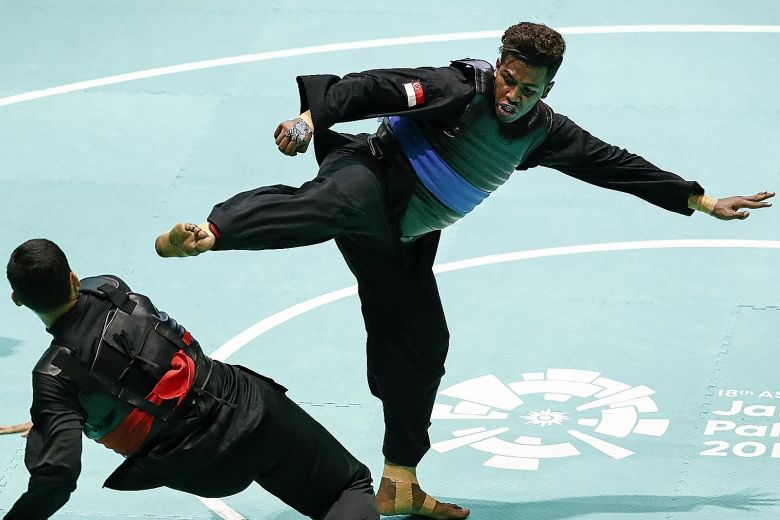 The competition
So, taking in mind the general considerations about the two martial arts that we said before, it is easy to analyze how the two athletes approached the fight.
Wing Chun practitioner (on the left corner) was primarily focused on the upper body and went in mostly with punches.
On the other hand, the Silat practitioner wasn't afraid to use also many kicks for the long distance attacks. And, as we said before, he ended the match with something ordinary in Silat, down on the mat.

Stay updated for the latest news
Are you a Wing Chun or other related martial arts fan? That's great because now you can stay updated with the latest news with our daily mail newsletter. How? It is very simple. You just need to fill in your email adress here belowand you'll be updated everyday on what you've been missing while you weren't surfing on the net.

Thank you for reading and stay awesome
Have a nice Wing Chun