This video contains violence and can be inappropriate for kids and sensitive people.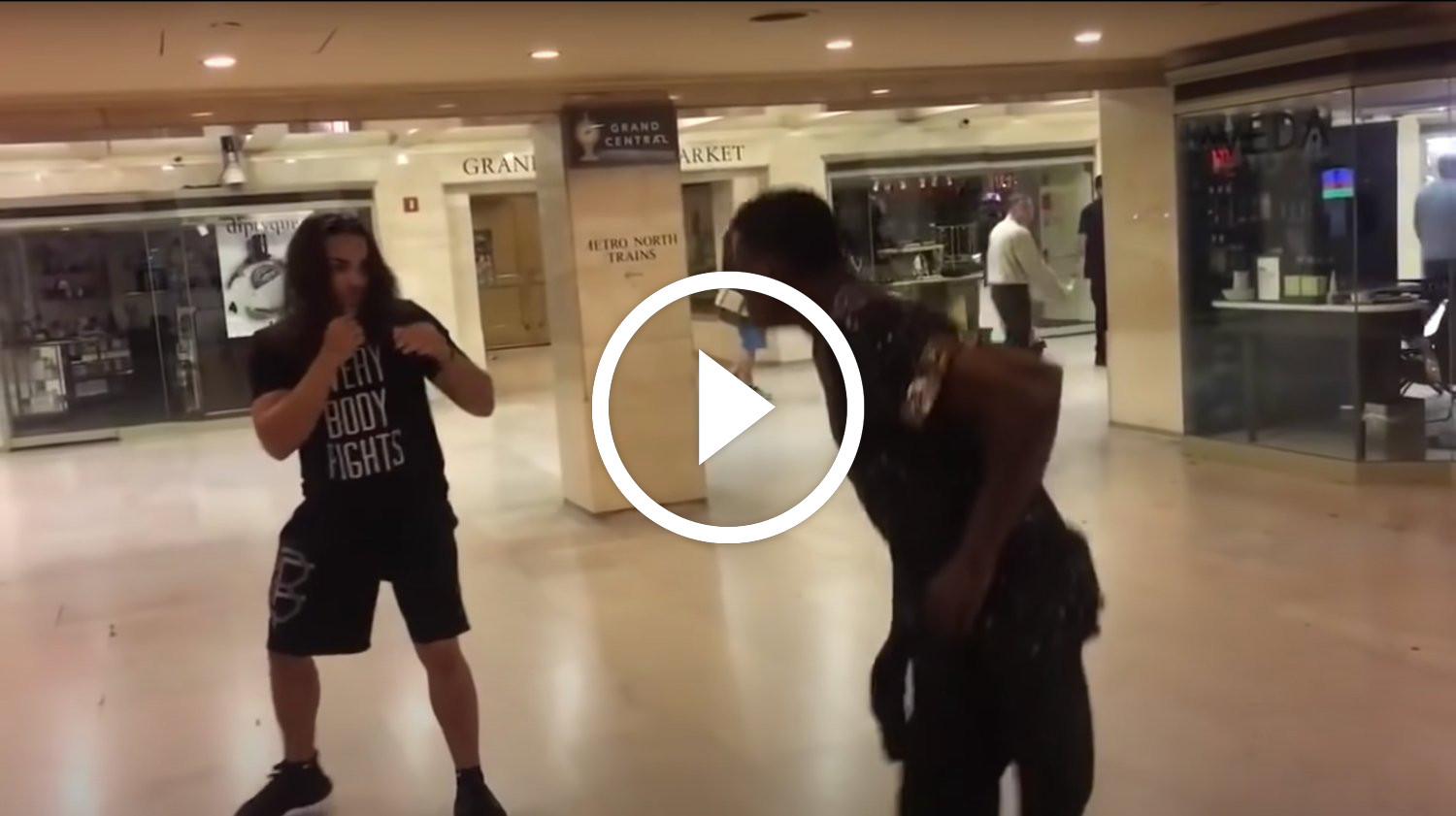 This fight has recorded at 6am on Thursday 9/21/17 in Grand Central Station, New York. The long haired guy was trying to walk away and the other guy keept taunting him. So the long guy punched him pretty hard. That seemed to stop the fight but the other guy kept coming back. Probably challenging a guy that wear a t-shirt with "Everybody fights" written on it could be not a really good idea.
Do you like Versus videos?
Take a look to our special category Versus and watch now challenges like the following: