Emin Boztepe Wing Tsun demonstration
Training Wing Chun
Now that you've seen Emin Boztepe, what do you think about this martial art?
Wing Chun and Ving Tsun are famous thanks to athletes and actors like Bruce Lee, Donnie Yen, Jackie Chan and many others.
Do you know that many of them started just as you by looking up to their idols?
All it takes is just to start training and keep going on. But how do you find a good school near to you? In order to make your wish come true we have created a School Finder. It all starts here, just with a simple click.
Let us know how can we help you
Emin Boztepe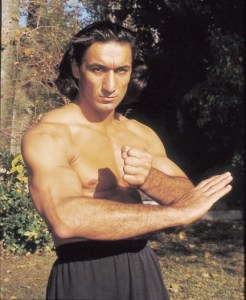 Born in 1962, Emin is a turkish martial artist.
As a kid, he moved in Germany with his family and soon started to experiment various martial arts. Around 1980 he met Keith.R.Kernspecht and started training Leung Ting Wing Tsun.
In the early '90, by the invite of his master Kernspecht, he opened Wing Tsun schools around United States of America, Canada and Mexico.

In 2002, after some conflicts with Kernspecht and Leung Ting, he leaved EWTO (Kernspecht's federation) and opened his own, the EBMAS (Emin Boztepe marial art system).
Nowadays he still continues to teach in his schools in California.
Fame and notoriety
His notoriety started increasing after his famous fight with William Cheung in 1986. The public attention became even greater in 1990's with a public challenge of Gracie family.
Of course you can check his fight with William Cheung down here:
Let us know what you think about it!
Do you like Emin Boztepe's style or have you ever tried it?
It would be awesome if you'd like to share your experience, or your opinion, with the rest of us.

See you soon with the next news!